Our special hand-blended wax infusion contains only
CANDELILLA WAX
PURE COLD-PRESSED JOJOBA OIL and
NATURAL TREE RESIN
No added chemicals, just simple, natural ingredients
PLEASE NOTE our Wraps contain tree resin. If you're allergic to tree resin, we recommend you DO NOT USE ANY WRAPS that contain it. If you are unsure, please seek advice and guidance from a health professional, PRIOR to purchase.
HOW DO V-ECO FOOD WRAPS WORK?
By the heat of your hand – yes it's that simple. The natural ingredients of our Food Wraps are specifically blended so that you just have to scrunch them up to activate the resin and then you're able to mould the fabric to either cover cold food in a basin or round the end of a piece of fresh fruit or veg. So simple!.

HOW DO V-ECO ButtyWrap and SoapSaver WORK?
The ButtyWrap and SoapSaver are less sticky than the Food Wraps and so don't have to be scrunched up to release the resin, Instead, wrap your butty or soap as if you were wrapping a gift and then wrap the cotton cord around the natural coconut buttons in a figure of eight motion to secure them. Simple!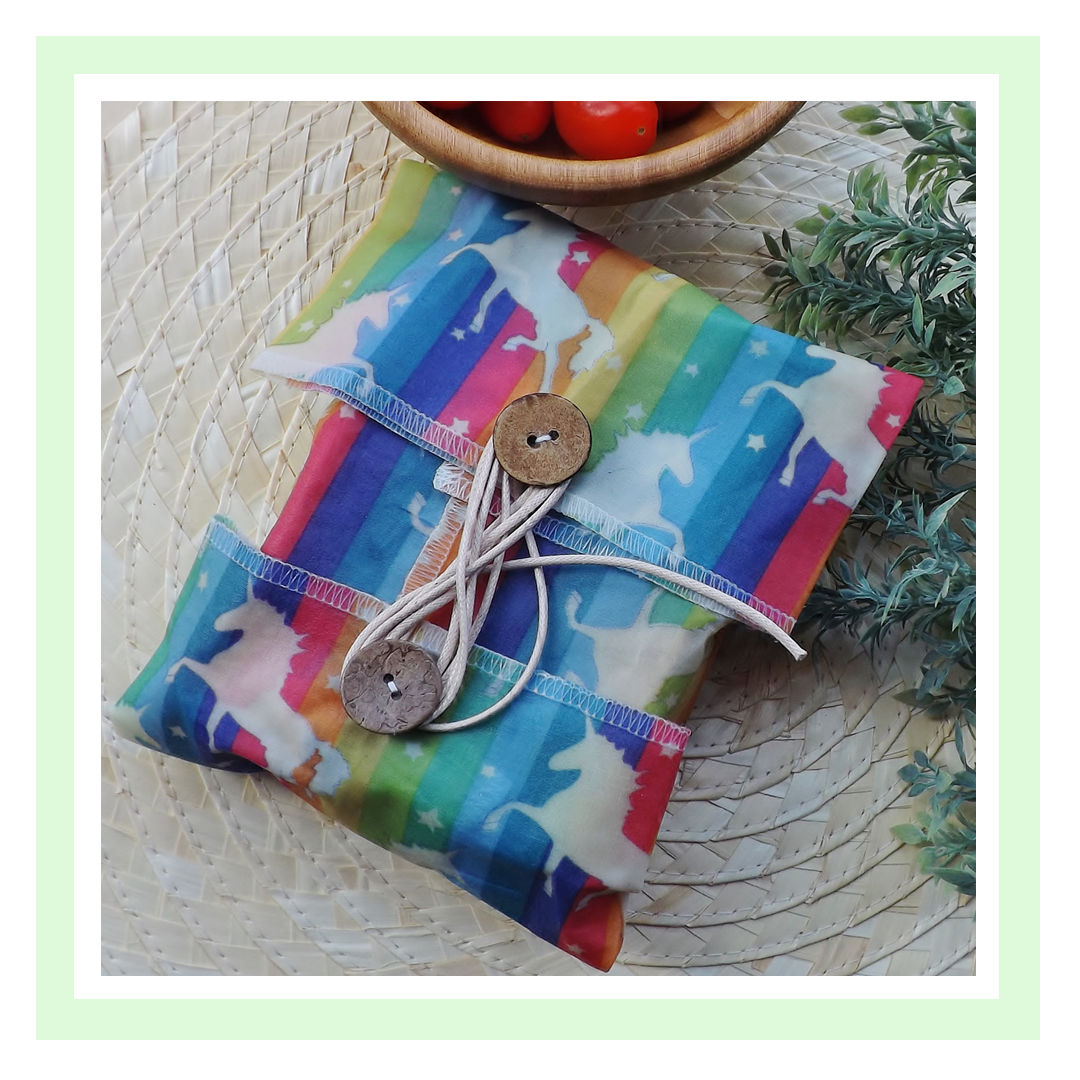 EASY TO CLEAN?
Very easy – just wash in COOL water with washing-up liquid - make sure it lathers up well, as this makes it more effective at removing bacteria.
Hang to dry away from any heat source. Once dry, just pop them into their cotton draw=string bag.
DON'T wash in hot water as this will melt the wax and render your Wrap unusable.
ANYTHING I CAN'T WRAP?
DON'T use Wraps where they will come into contact with a heat source eg. oven, microwave, sunlight etc.
DON'T cover hot food as this will melt the wax and signal the demise of your wrap.
If used in an Omni kitchen DON'T wrap raw meat or fish as your Wraps would then need to be washed in a high temperature water, which would melt the wax.
HOW CAN I BE SURE THESE WRAPS ARE SUITABLE FOR VEGANS?
We're certified by Viva!Vegan. Our Wraps are handmade by us in the UK - NOT imported, so we know what's gone into them. We use only quality ingredients and reputable UK suppliers.
Also, we don't make beeswax wraps AND vegan wraps -WE MAKE ONLY VEGAN WRAPS. You can be sure there is no chance of cross-contamination with animal by-products in V-Eco Food Wraps - and because they're Vegan Wraps, they're suitable for all - Vegan, Vegetarian & Omni.
ARE THEY MEANT TO BE STICKY?
Yes, The resin is what it enables your Wraps' adhesion and is integral to their performance. Without our special blend of wax, resin and oil they simply would not stick to food, crockery and glassware.
DOES THE WAX AFFECT THE COLOUR OF THE WRAPS?
Yes. Your Wraps will have a golden hue to the lighter parts of the fabric design. This is simply due to the natural colour of the candelilla wax and has no effect on your food.
WHY ONLY USE CANDELILLA AND JOJOBA?
We could use cheaper oils and waxes, but having carried out a wide variety of tests on different mixes we decided the smell of cheap mixes was off-putting - "Eau de Used Cooking Oil" was not what we were after! Instead, we chose to use candelilla wax and cold-pressed jojoba, believing quality ingredients are the core of any quality product. Our mix of candelilla, jojoba & tree resin gives a natural aroma which is not over-powering or offensive..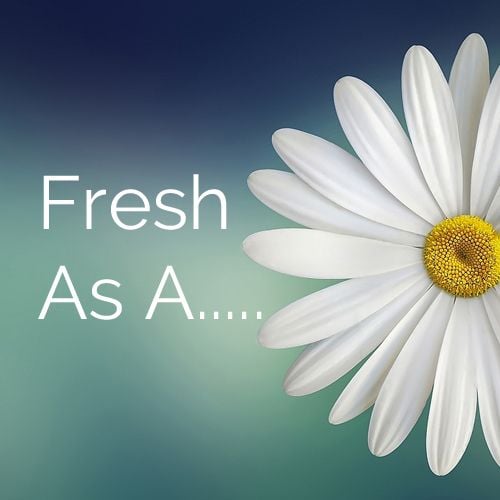 WHY DO YOU OVERLOCK THE EDGES OF EACH WRAP?
For us, it's about the quality of the product. We could simply cut the wraps using pinking shears, as others do, but we want to ensure the edges are professionally finished and won't fray after several uses and so decided that while it lengthened the process for us, we would rather offer a quality Wrap than gain a fast buck.
WHAT ARE THE SIZES OF THE WRAPS?
We offer generous sizes and accurate descriptions. Unlike other wrap retailers, we don't claim they're a certain size and then say, "size may be slightly smaller because they're handmade" Instead we tell you the minimum size you can expect to receive, so that you're not disappointed by an inaccurate description.
The minimum size of each Wrap is:
Small - 19 x 19cm Medium - 29 x 29cm Large - 34 x 34cm
HOW LONG DO THEY LAST?
Up to a year, dependent on usage.
ARE THE WRAPS RECYCLABLE?
Indeed they are! They will eventually lose their adhesion, but this doesn't mean the end of them. Use them with recycled string or ribbon as jar covers. Once they've come to the end of their service in your kitchen, they can still be put to good use - they're bio-degradable so you can recycle them by popping them on your compost heap.
CAN I CHOOSE WHICH DESIGN I WANT? - I DON'T WANT A LUCKY DIP.
Of course you can! We don't expect you to accept, "patterns/colours may vary," Instead, you select the designs you'd like from our range and will receive exactly that.
If you have any questions about our Wraps that we haven't covered, please don't hesitate to get in touch with us - we'd love to hear from you.